Darrell Scott
Date: January 20, 2018
Upcoming Events for Darrell Scott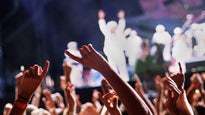 In an age of conformity, Darrell Scott proves that a talented non-conformist can still succeed. A soulful iconoclast, Scott is a hit songwriter, an in-demand instrumentalist and an acclaimed performer and recording artist -- all achievements earned while burning his own path instead of playing by the accepted rules of the music industry.

Now he's going his own way again. He's launched Full Light Records for one reason: So he can fully own and control his recordings without anyone telling him how he should sound or what he should do.

His first album draws on some of his oldest songs -- none of them made public until now. The pointedly titled THEATRE OF THE UNHEARD rescues material lost when a major label decided not to release Scott's first solo album 12 years ago. Re-recording the songs in his Nashville studio with a carefully selected band, Scott resurrects work that had been entombed but not forgotten.

"Part of me couldn't let these songs go," says the burly, bearded Scott. "I always felt they deserved to be heard. Your first record always features the best songs you've written up to that point in your life. Because the album got shelved and never came out, I had to move on and act like those songs didn't exist. But I never forgot them."

In starting his own label, he seized the opportunity to give his old songs new life. Working with a core group that featured drummer Kenny Malone, bassist Danny Thompson and steel guitarist Dan Dugmore, Scott re-made the songs, filling them with the maturity and confidence he's gained since initially recording them in 1991.

"I know it's an odd thing to do," he says with a laugh. "It's not that I'm trying to right a wrong from 12 years ago. It's just that I like these songs and want them to be a part of what I do. When I hear these songs, I think, 'This is me.'"

Scott's long since proven that his songs deserve recognition. As a songwriter, he's contributed a string of hits that reads like a list of the best modern country music has to offer. There's "Long Time Gone" and "Heartbreak Town," both top hits for the Dixie Chicks. "Great Day to be Alive" helped Travis Tritt complete his comeback; "Born to Fly" was a No. 1 hit for Sara Evans, while "Family Tree" was successful for Darryl Worley and "When No One's Around" extended Garth Brooks' run. "You'll Never Leave Harlan Alive" was cut in the same year by both Patty Loveless and Brad Paisley. In all, Scott has had more than 40 cuts by other artists.

His success led to ASCAP naming him Songwriter of the Year in 2002. The National Songwriters Association International awarding him its Songwriter of the Year honor the previous year.

Scott also plays a plethora of instruments -- "most anything that can be plucked, beat or blown," as the Musichound Folk Essential Album Guide put it. But he's perhaps best known for his distinctive ability on guitar, dobro and mandolin, which put him in great demand among discerning fellow artists. In recent years, he's toured extensively with Guy Clark, Sam Bush and Tim O'Brien and recorded with Patty Loveless, Randy Travis, Steve Earle, Jimmie Dale Gilmore, Trisha Yearwood and Kate Rusby, among scores of others.

He's recorded two previous solo albums, 1997's Aloha from Nashville and 1999's Family Tree, as well as a duo album, 2000's Real Time, with acoustic music stalwart Tim O'Brien. All met with great critical acclaim and started building Scott a fervent following, including many fellow musicians.

"He's got one of the most soulful voices in Nashville (think Little Feat's Lowell George meets James Taylor)," wrote Craig Havighurst of The Tennessean. "And he attracts the finest sidemen."

Stars like Garth Brooks and the Dixie Chicks -- who describe him as "one of the great writers of our time" -- aren't his only champions. His albums have been heralded by artists as diverse as Maura O'Connell, Pat Green, John Cowan, Bill Miller and Jon Pousette-Dart, all of who recorded his songs.

"The songs that have been successful for others were the last ones I thought other artists would record," he says. "They were such inside songs for me. They're songs I like a lot. I put them on my records -- that's how other artists knew about them."

His success, to him, means he's right to follow his own artistic instincts. "It has given me more confidence to do what's in my heart," Scott explains. "I know the source of the songs that have been successful. That tells me that this is what I'm supposed to be doing. I'm still making music for musical reasons, not for business reasons. I think I'm in the right place."

For proof, he points to THEATER OF THE UNHEARD, a wildly eclectic album that blends rock, folk, jazz and country into a distinctive, all-encompassing sound that embraces freedom rather than conformity.

"When push comes to shove," he says, "I'd rather be known as a wildly creative guy than a wildly successful businessman or a songwriter who knew how to write a good hook. It would worry me if I was like that. What am I going to do with my success? My answer is to come out with the freakiest album I've made so far."

And why not? After all, he points out, his path to this spot has been anything but conventional.

Born on a tobacco farm in the coal-mining center of London, Kentucky, Scott moved as a young child to East Gary, Indiana, a steel-mill town on Lake Michigan near Chicago. His father is a musician, and he grew up around music and creativity. He played his first professional gig at age 15 in his father's band at a show in Alaska for pipeline workers. By 16, he was playing roadhouses in Southern California. Then he wound up in Canada, where he backed the Juno Award-winning Mercy Brothers.

Eventually, he attended Tufts University in Boston, studying poetry and literature. He signed to SBK Records and recorded his first album with famed producer Norbert Putnam in Memphis in 1991, but SBK never released the collection, believing it lacked a hit single and commercial focus.

Encouraged by a friend, Scott relocated to Nashville in 1992, where he found himself embraced by the city's eclectic music community. Until now, his success has been across the board, but at this point Scott feels ready to focus on recording and performing.

"I believe I'm entering the most prolific period of my life," he says. "I've got an abundant amount of energy when it comes to making music and writing songs. I want to take advantage of it while the energy is there. I'm not in a quandary about what I should do with my life. I know exactly what I should do."