Fred Eaglesmith
Date: January 9, 2018
Time: 8:00pm
Upcoming Events for Fred Eaglesmith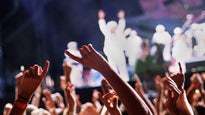 Fred was born, as he sings in Indian Motorcycles, "in the springtime of the '57 Chevy." Growing up on a series of farms in southern Ontario, Eaglesmith recalls spending his childhood in two places: working on the farm, or going to church.

He started writing and playing music, influenced by Elvis and the sounds of roots music drifting into Ontario from far-away radio stations. He bought his first guitar with $12 he'd earned doing farm chores. By age sixteen, Eaglesmith had left home, hopped freight trains out west and made his way back east to the farms of southern Ontario.

His original songs are populated with people he has been and has known: tried-but-true blue-collar guys, tired cowboys, young boys in love, bare-knuckled farmers, heartbreakingly good women, beautifully bad women, lonesome good guys, bravura bad guys Friday-night criminals and everyone in between. Say Eaglesmith, "I think the bottom of the barrel is where the answers are." In Eaglesmith's sure hands, a song about a dreamless small-town snowplow driver is a song of universal truth.

Eaglesmith's songs have been covered by a steadily growing list of artists: The Cowboy Junkies, Chris Knight, Dar Williams, Kasey Chambers, among others, and James King. Film director Martin Scorsese has used his songs, as have others including James Caan in his movie "Viva Los Nowhere" and Toby Keith in "Broken Bridges." Fred has also had feature roles in several film productions.

Eaglesmith won The Juno Award for Best Roots and Traditional Album - Solo, is winner of the Canadian Independent Music Award and was a finalist in the 2006 International Songwriting Competition for his song, "Alcohol and Pills." Two tribute albums of Eaglesmith's work have been recorded, and Fred and regularly scores on critics' top ten lists on both sides of the border, in Europe and in Australia, and on Americana and Roots charts. His most recent CD, MIlly's Cafe, reached the Americana top 10 in 2006.

Whether you are a "Fredhead," or more of a fan of 50 Cent, if you enjoy music at all (and a good laugh), Fred Eaglesmith is not to be missed.

- The Courier Online

Since first hitting the road in 1996, Fred Eaglesmith and his amazingly versatile band have received critical acclaim from almost every major and minor newspaper in Canada and the US. Eaglesmith is also accompanied by one of the most devoted fan bases since The Grateful Dead. "Fredheads" faithfully trek thousands of miles to participate in one of Fred's fests, and to hear the outstanding alt-country and roots artists who share bills with Eaglesmith.

A Fred Eaglesmith show features a mix of passionate, funny and moving music, ridiculously funny comedy, honest tears and poignant observations all at once. Eaglesmith's commentary on affairs -- current ones as well as those of the heart -- is hilarious, uproarious, and provocative, as are his plainspoken zen observations. As one reviewer said, "It takes a jaded soul to leave a Fred Eaglesmith show unaffected."