Jim Brickman
Date: February 15, 2018
Upcoming Events for Jim Brickman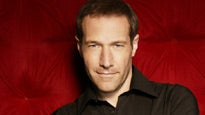 Jim Brickman has revolutionized the sound of solo piano with his pop-style instrumentals and star studded vocal collaborations.

Since the release of his debut album "No Words" in 1994, Jim Brickman's romantic piano sound has defined him as a marquis among contemporary instrumental hit makers. His signature style of playing and songwriting has also brought him six Gold and Platinum selling albums, 26 charted adult radio hits, a Grammy nod in 2003, Two SESAC "Songwriter of the Year" awards, a Canadian Country Music Award and a Dove Award presented by the Gospel Music Association.

Jim's best-known compositions include the chart-toppers "Valentine," "The Gift," "Love of My Life," "Simple Things" and "Peace." In November 2005, he held the top three spots on Billboard's New Age chart for his albums The Disney Songbook, Grace and Greatest Hits. Jim has established a reputation for his collaborations with many gifted musical artists that include: Martina McBride, Gerald Levert, Lady Antebellum, Michael W. Smith, Kenny Loggins, Carly Simon, Herb Alpert, Collin Raye, Pam Tillis, Michael Bolton, Sara Evans, Donny Osmond and Olivia Newton-John.

A native of Cleveland, Ohio Brickman began playing piano at the age of five and studied music at the prestigious Cleveland Institute of Music. He founded his own advertising music company in 1980, writing commercial jingles for such advertisers as McDonald's, Pontiac and Kellogg's.

A strong supporter of PBS, Jim has taped three concert specials for that network, which include Jim Brickman at the Magic Kingdom—The Disney Songbook (2005), My Romance, An Evening With Jim Brickman (2000) and Love Songs and Lullabies (2002).

The 2009 PBS concert special Beautiful World is inspired by Jim's many travels and his memorable experiences of music bridging borders and cultural divides. It's theme of friendship, healing and connecting cultures includes the quintessential Jim Brickman sound and unites worldwide musical influences.

Taking his popular live concerts to more than 125 cities each year, Brickman has received international acclaim as a concert performer. Recently, he performed on his fourth sold-out Jim Brickman Cruise, a unique event that has become an annual fan favorite. In 2008 Brickman teamed up with American Greetings lending his music to create some of their best-selling eCards to date.

Other artistic endeavors include a weekly radio show, Your Weekend with Jim Brickman, two best selling books Simple Things and Love Notes, and debuts at Carnegie Hall and the White House, as well as international touring from Spain to Thailand. Jim performed at ABC's Gala for the President at Ford's Theatre, was music correspondent for NBC's Today, and hosted the A&E special Winter Solstice on Ice. He was thrilled to play the National Anthem at a playoff game for his hometown Cleveland Indians.

Brickman's entrepreneurial ventures include Brickhouse Direct, an on-line marketing, website-design and fulfillment business, which creates websites and offers marketing tools to the entertainment industry, and boasts a client list that includes Michael W. Smith, Dave Koz, Steve Tyrell, Green Hill Music, and Concord Music Group.