Town Mountain
Date: December 15, 2017
Time: 9:00pm
Upcoming Events for Town Mountain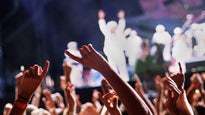 "Jimmy Martin, Hank Williams, and the Ramones had a baby. And its name is Town Mountain." Mitch Fairfield, Charleston Music Review

Imagine the band that occupies the common ground between traditional bluegrass, outlaw country, and pure old time mountain music. A group that harnesses the frantic energy of the modern punk string band, yet still remains respectfully rooted in the tradition of Bill Monroe. Imagine a band with one foot proudly planted in the path of traditional bluegrass, and one foot stepping out into the unknown forefront of American string music.

This is Town Mountain, the exciting new sound from Asheville, NC. Born out of the all night jam sessions and fertile picking scene of Western North Carolina, Town Mountain has emerged as one of the premiere young American bluegrass bands. Great original songwriting, tight vocal harmonies, a charismatic stage presence, and instrumental expertise place this group in the upper tier of contemporary acoustic bands. But, in the end, despite these qualities, it's always the undeniable, irresistible energy of a live Town Mountain show that truly sets this group apart.