Tennis - The Band
Date: January 19, 2018
Time: 8:00pm
Upcoming Events for Overcoats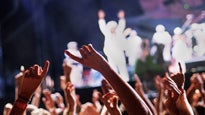 Upcoming Events for Tennis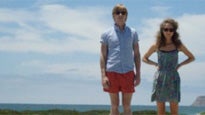 A husband and wife duo comprised of Alaina Moore and Patrick Riley, Tennis is a brand new outfit. According to Moore, the pair has only been playing music together since December.

Spurred by a seven-month sailing trip the two took together on the Eastern seaboard, the couple, started writing songs as "sort of a soundtrack for our experiences," she explains. After meeting in college, the twosome pulled together money ("inspired by the fact that we had both grown up landlocked," she notes) and bought an old sailboat in Florida, and then hit the high seas until the money ran out and they landed back in Denver.

A few weeks ago, the pair posted some tunes online and received an immediate response, attracting the attention of Gorilla vs. Bear and Pitchfork almost immediately. Haven't had the chance to catch Tennis live yet (the band's next gig is on Friday, July 2, at the Meadowlark), but you can bet we're eager to do so.

As for the sailing part, Alaina and Patrick plan to be back in the water at some point soon, which means they're moving towards a more transient life. That said, better enjoy these guys while you can. In the meantime, look for a 7-inch from Tennis on Woodsman's Firetalk label, and another on the Underwater Peoples imprint.