The Werks w/ Passafire
Date: September 15, 2017
Time: 8:00pm
Upcoming Events for Passafire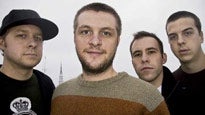 On Passafire's fourth album release, Start From Scratch, the Savannah, GA based Rock outfit is truly starting from scratch. Injected with energy from a new member (keyboardist Mike DeGuzman), a freshly formed band-owned label (FlameGuy Records) and a new producer, Paul Leary (Butthole Surfers, Sublime, Meat Puppets), the band have made their best album to date. Trekking down to Sonic Ranch outside of El Paso, TX, where Connor Oberst, Yeah Yeah Yeahs, Sublime and many more recently recorded, they expand their sound from their previous releases; deeply honing guitar tones, exploring synth sounds, and laying down tracks of Harmonica and Banjo. "We always wanted to have a good balance of organic and synthesized sounds and we finally had the chance to make that happen this time," recollects singer, Ted Bowne. Songs like "Dimming Sky," "Lorelie, and the title track, "Start From Scratch," exemplify this newly found balance.

Passafire was formed in 2003 by students attending Savannah College of Art and Design. Throughout the years they have become a perpetually touring band playing hundreds of shows a year with bands like 311, Pepper, Rebelution, Matisyahu, Michael Franti, The Wailers and many more. Bowne doesn't mind the grueling schedule and adds, "Touring is the best way to keep the buzz about the band going. What keeps it fun and exciting is the people we meet and places we get to see. We are in a new city every day so there's always something to go see or do. If we didn't tour constantly, we wouldn't be doing as well as we are. That's a fact."
Upcoming Events for The Werks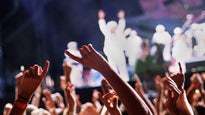 Formed in 2007, The Werks are quickly emerging as a national jam band powerhouse. As a result of their eclectic individual influences, The Werks produce a dance party that can be appreciated by a majority of musical tastes. Fusing the psychedelic shredding guitar and screaming organ of jam and classic rock with funk slap bass, synthesizers, and modern dance beats, The Werks create their own style of music entitled "Psychedelic Dance Rock". Their unique style of performing is affected and manipulated by the energy of the audience, guaranteeing that each show will be different and memorable.

The success is largely credited to the hard work of their street team as well as to the dedication of the band, their fans and a unique performance.

The Werks have released 4 albums entitled: "Dig It" (2007), "Synapse" (2009), "The Werks Live at The Werk Out Music Festival" (2010), and a self-titled studio album released April 20, 2012 at the Madison Theater in Covington, KY. The band regularly tours the US and holds their annual music festival, entitled "The Werk Out Music and Arts Festival", each September.