Datsik
Date: January 13, 2018
Time: 9:00pm
Upcoming Events for Datsik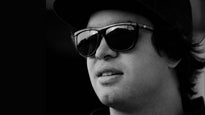 "I think dubstep has become so huge because it's a complete bastardization of electronic music," exclaims rapidly emerging young producer and artist DATSIK. "There's a little bit of everything thrown in the mix and dirtied up. There are pieces of hip-hop, the bass from electronic dance tracks and the roots of U. K. garage and drum & bass…Dubstep is totally the punk rock of electronic music."

If DATSIK (born Troy Beetles) sounds more like a young rapper than one of the world's preeminent young dubstepstars, it's for good reason. The Kelowna, British Columbia, native grew up a hardcore rap fan that still pledges allegiance to classic Wu-Tang Clan and it permeates his dark, aggressive music.

DATSIK's future-tech dance-floor detonators exploded on the dubstep scene almost immediately, racking up a series of seven #1 tracks on Beatport, including at one time owning five of the ten tunes on their best-sellers chart. He's also had smash hits on other music sites like Juno, Red Eye and Chemical Records and early remix credits include works for the biggest names in the game like Diplo, The Crystal Method and Bassnectar.

Now he's produced a dozen new tracks for his debut full-length album, VITAMIN D on Dim Mak Records, featuring collaborations with Infected Mushroom, DJ Z-Trip and Jonathan Davis of KORN. "I've been a KORN fan since back in the day," DATSIK explains about Jonathan Davis who reached out to him directly to collaborate on KORN's 2011 genre-defying album The Path of Totality. "He was so complementary about our music and how much he loved it. So when he said he wanted to work with us, we couldn't say yes fast enough."

The spooky resulting track "Evilution" was built from another Jonathan Davis collaboration, this time with Israeli psy-trance band Infected Mushroom. Collaborating after a chance meeting backstage at New York's massive Electric Zoo festival last summer, the pair brought their wildly disparate sounds together as one. "Blending dubstep with psy-trance and Jonathan Davis sounds kind of insane," DATSIK admits, "but the track came out great and I'm stoked on it."

Next to manic dubstep tracks like the menacing "Napalm" (featuring rapper Messenian), the grimy, hip-hop swagger of DJ Z-Trip collaboration "Double Trouble" and the devastating first single "Fully Blown" with rapper Snack the Ripper, DATSIK's debut album VITAMIN D is poised to set a new standard in the wild world of dubstep. Loaded with bone-rattling beats and enough energy to power the Vegas Strip, it's poised to be the dubstep full-length to beat in 2012.

"It's important to me to have my own style," he stresses, citing Method Man as the one artist at the top of his collaboration "bucket list." "I will always have a strong hip-hop element and be heavy as f---, but it's always going to sound like the future."
Upcoming Events for Space Jesus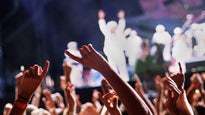 Space Jesus is Jasha Tull, a New Jersey based EDM producer, with deep roots in Hip-Hop, Sci-Fi, bass, and psychedelia. Jasha has been producing music since 2004, and rocking crowds across the U.S. since 2008. First hitting the stage as an electro DJ and member of the Future Kids, he continued to gain live experience by completing a two month full U.S. tour w/ GDP & Pistol as DJ KrE8. Jasha has since been involved in the NJ hip-hop scene as a contributing member of the Slangcorp record label/collective under various monikers as MC, producer, and DJ. In 2010, with help from his close friend and manager Gregg Sauber, Jasha founded the Planet Cognac Collective. Planet Cognac originated as a hip-hop/electro/dubstep/pop group featuring Jasha's production along with vocalists Lil Wavey, Xteen, Fancy Boy, and Ron Raygun. In 2011, Planet Cognac evolved into a collective consisting of Space Jesus and fellow NJ bass/glitch producers including former Future Kids members Bartlomein, Mikey Likes iT, and the psychedelic/dubstep power house Break Bomb. In early 2011, Jasha began the Space Jesus project. This project infuses the various musical styles and interests of Jasha's past in a contemporary cross-genre format while emphasizing bass and psychedelia. Space Jesus is defined by Jasha's unwillingness to be constricted by a single genre, while delivering a high energy bass-fueled collage guaranteed to keep the dance floor raging.