Add an Article
Add an Event
Edit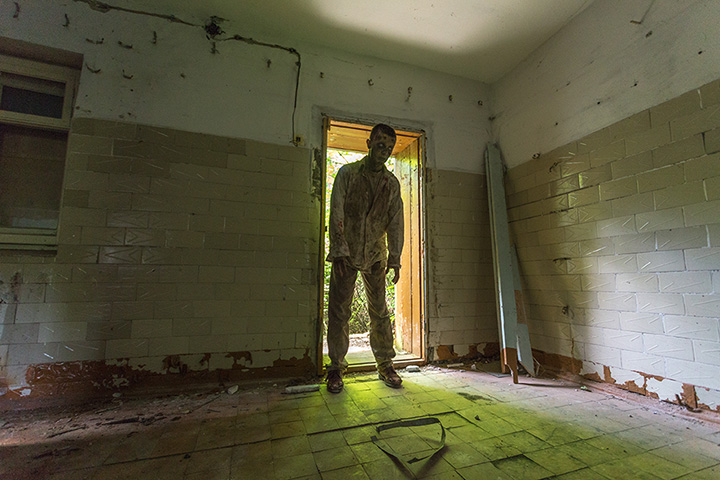 454 Charles Bancroft Highway
603-424-7999
---
Spooky World first opened its doors in Berlin, Massachusetts back in 1991. Created by David Bertolino, the original horror scream park featured haunted houses, sideshow attractions, celebrities and a notorious haunted hayride. The park was soon after deemed New England's largest and most terrifying horror scream park, becoming a household name. Seven years later, Spooky World moved its location to Gillette Stadium in Foxboro, Massachusetts to partner with the Kraft family. With the growth and development of One Patriot Place back in 2005, Spooky World found itself looking for a new home. Displaced for a couple of years, Spooky World bounced around from Boston Bayside Expo Center (Boston, MA) and Canobie Lake Park (Salem, NH).

In the Fall of 2009, Spooky World joined forces with the horror scream park powerhouse, Nightmare New England, to create America's number one haunted destination in the Northeast. Now permanently headquartered in Litchfield, NH and run by owners Mike Accomando and Wayne Caulfield, Spooky World has once again become America's favorite horror scream park.

After years of trying to acquire more land, Spooky World presents Nightmare New England successfully opened their newest, and most requested, haunted attraction in 2015 –a one-mile-long haunted hayride. This most recent addition sealed the deal for Spooky World to be awarded Best Haunted Attraction in 2016.

To date, Spooky World presents Nightmare New England and the Haunted Hayride invites visitors to venture into their twisted trails of terror for a night they won't forget. Now home to 5 Separate haunted attractions, the Monster Midway, zombie paintball, go-karts, mini-golf, batting cages, carnival concessions, tarot card readers, fire-pits and bars –there is something for everyone to enjoy.
---