Directed by TaNisha Fordham, "12 Mo' Angry Men," is the story of a black teen shot & killed by an officer and the 12 jurors on the case.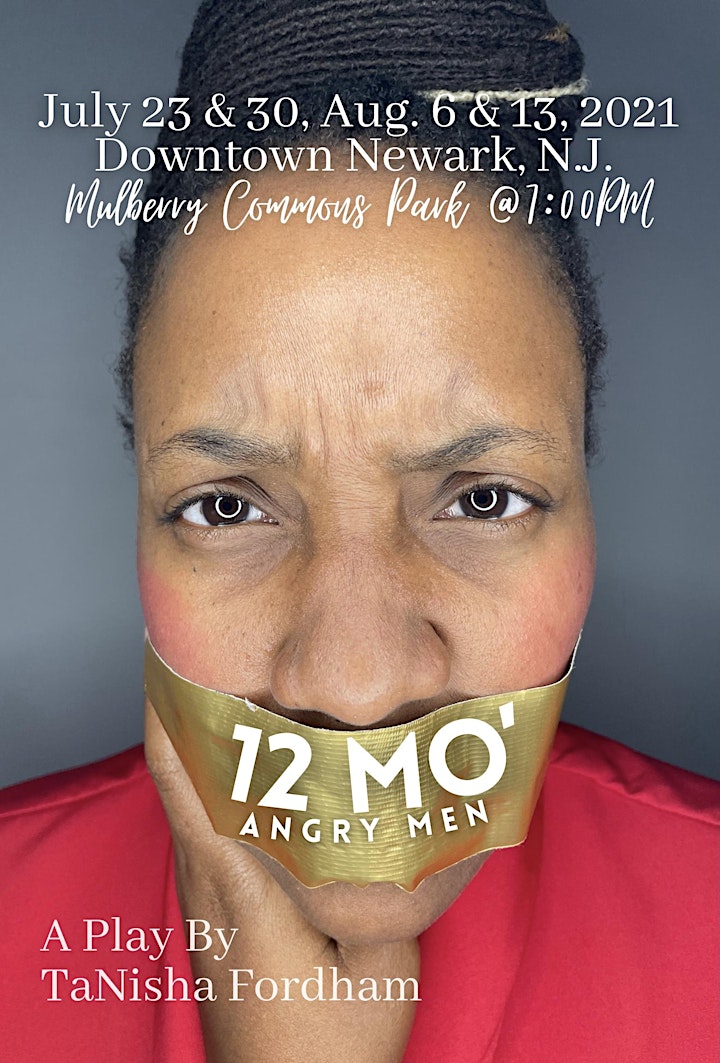 July 23 & 30, August 6 & 13, 2021 "12 Mo' Angry Men," hits the stage at Mulberry Commons Park right outside of the Prudential Center.
The play begins at 7PM SHARP and runs about an hour and thirty minutes with a talkback to follow special performances.
The event is free and open to the public.
Attendees are encouraged to bring lawn chairs, blankets, food, friends and family and get ready for an evening packed with every emotion you can imagine.
For more information on this and other TaNisha Fordham productions visit: